About Your Anchorage Shutter Company, Winter Windows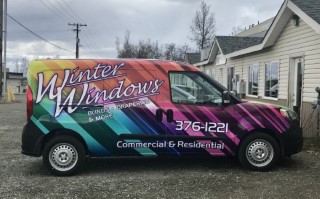 The window treatment experts at Winter Windows are dedicated to superiority and our number one priority is 100% customer satisfaction. Founded in 1983, our Anchorage shutter company is veteran owned and operated, so you can feel confident about the level of quality workmanship and customer care we offer. We work with both residential and commercial clients, providing a vast assortment of essential service needs.
As the local leading service provider and a reputable Anchorage shutter company that has been serving Alaska for over 30 years, we understand the importance of getting each client exactly what they want. We have the experience necessary to do the job right the first time and the sales volume to offer great pricing. It all begins with our free in-home estimate and ends with you loving the window treatments we leave behind. The good news is that we even provide important cleaning and repair work, for most brands.
Our workroom is on-site, making things extra convenient for you. And our service territory covers a wide range. While we sell window coverings all over Alaska, from Homer to Fairbanks, our primary service territory is Anchorage to Talkeetna. We look forward to having the chance to partner with you and complete your window treatment project will skill, precision and excellence.
Getting Started with Winter Windows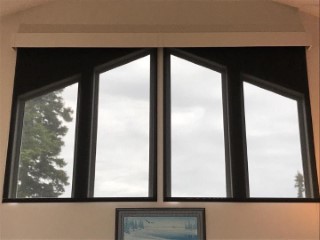 If you are interested in getting started on your project with Winter Windows, it's all very simple. You can come to us or we can come to you.
If you come to us, from the moment you walk into our showroom, you'll sense a certain quality. This quality is the result of unrelenting world-class standards and our commitment to an excellent customer experience. You will feel important because you are important to us. We will ask questions, show you product samples, and get a general feel for your specific needs. A Design expert, fully interactive product displays and all and fabric samples in one place. Most importantly, you will deal with the same experts everytime you do business with us. We will remember your name, your home, and will be happy to see you.
If you would like us to come to you, start with a phone call to 907-376-1221 and set-up your Free In-Home Consultation. Our design expert is not paid on commission so a creative, no pressure atmosphere surrounds the visit from the first moment they walk through the door. The design expert will bring samples and suggestions and will take the time to measure all the windows while they are on site. You are provided with a written estimate on the spot so you are able to make an educated decision right then and there or later on.
Services Our Anchorage Shutter Company Offers:
Latest Articles
3 Insulating Window Treatment Solutions For Anchorage Winters


If you're looking for new window treatments for your Anchorage home, don't forget about how cold it gets during the winter! Some window treatments offer extra insulation for your windows to help keep your Anchorage home more comfortable and improve its energy efficiency. Our Anchorage window blinds company helps local customers choose window treatments all […]

Read More
Reduce Energy Use and Cost with Plantation Shutters


When deciding what window covering suits the rooms in your home, you should consider the energy efficiency of each type to see how you can reduce your energy use. Windows account for up to 25% of your energy bill, but plantation shutters sold by your Anchorage shutter company can provide the energy savings you need […]

Read More
If you would like to know more about our Anchorage shutter company, please call 907-376-1221 or complete our online request form.