The Best Selection of Window Blinds in Anchorage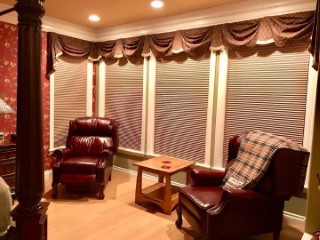 If you are in need of an expert to provide you with high quality window blinds in Anchorage, you have come to the right place. Since 1983, Winter Windows has been the name locals trust for all types of window treatments in Anchorage, including a variety of blinds. So, as the local leading service provider, we take this industry seriously, as well as the work we invest into taking care of each of our customers.
First and foremost, you have to understand the options you have, in order to make the right decision. Our job as the local leading Anchorage window blind company is to educate you prior to implementing expert design and installation skills to complete the job. Even if you are sure you want window blinds, you are still going to have to decide which ones.
If you would like an estimate for window blinds in Anchorage or the surrounding areas, please call 907-376-1221 or complete our online request form.
Latest Articles
Enhancing Style and Functionality: Exploring the Benefits of Sliding Panels for Windows


When it comes to window coverings, sliding panels are an excellent option that offers both style and functionality. These versatile window treatments provide a contemporary and sleek look while offering a range of practical advantages. In this blog post, we will delve into the benefits of sliding panels, focusing on their versatility in design, light control […]

Read More
3 Insulating Window Treatment Solutions For Anchorage Winters


If you're looking for new window treatments for your Anchorage home, don't forget about how cold it gets during the winter! Some window treatments offer extra insulation for your windows to help keep your Anchorage home more comfortable and improve its energy efficiency. Our Anchorage window blinds company helps local customers choose window treatments all […]

Read More