Motorization in Anchorage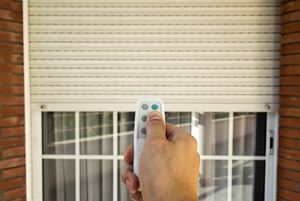 Advancements in technology are all about adding convenience to your day to day life. One of the increasingly popular approaches to adding convenience is through window treatment motorization in Anchorage. There are a number of options available for making blinds, shades and draperies automated or controlled with motorization.
The important thing is to make it a point to work with an industry expert so that you get the information and skilled installation required, to make the most of your project. This is where our crew here at Winter Windows comes into the picture. We have been working in this field for over three decades now.
While some facets of the industry have certainly changed, such as the introduction of motorization for common residential use, we have always stayed ahead of the game. Our focus is on providing the best in customer satisfaction by providing the customers with what they want – quality results. Let us get started by providing you with a free, in-home estimate and address any queries that you may have about the motorized options our Anchorage shutter company provides.
The Preferred Local Motorization Specialists
The many benefits of window treatment motorization may seem obvious, but in case you were curious about some you could have overlooked:
Energy-efficiency is practically a buzz term now, and for plenty of good reasons. For one thing, this is how you can save on your monthly utility bills. Of course, it also helps that this is an ideal way to make your home more green, or eco-friendly. Motorization provides you with improved energy efficiency.
Probably the number one motive for making the transition to motorization is convenience. Let's face it, going through your home and opening and closing your window coverings all day and night can become a real chore. Motorizing your window treatments will enable you to now take control of this task, with the push of a button.
What better way to secure your home than to provide yourself with privacy when you are home, and give the illusion of being home when you are away. It is easy to feel exposed and vulnerable knowing that people can see inside your home, so it is nice to be able to close your blinds with the touch of a button. Away on vacation? No one will know since your window treatments continue to open and close on different intervals, all thanks to window treatment motorization in Anchorage.
At Winter Windows we offer solutions for:
Automated Shades
Window Shade Motorization
Motorized Shutters
Motorized Blinds
Automated Window Treatments
Remote Controlled Window Treatments
and more!
The Best Motorization Experts in Anchorage & Surrounding Areas
If you are ready to get started, or find out more about motorization options for shutters, shades, blinds and other window treatments, give Winter Windows a call. We look forward to working with you and providing you with a service that can help improve your life. The sooner that you call, the sooner we can help your home make the transition.
If you would like to learn more about the options we have for window treatment motorization in Anchorage, please call 907-376-1221 or complete our online request form.
Latest Articles
Enhancing Style and Functionality: Exploring the Benefits of Sliding Panels for Windows


When it comes to window coverings, sliding panels are an excellent option that offers both style and functionality. These versatile window treatments provide a contemporary and sleek look while offering a range of practical advantages. In this blog post, we will delve into the benefits of sliding panels, focusing on their versatility in design, light control […]

Read More
3 Insulating Window Treatment Solutions For Anchorage Winters


If you're looking for new window treatments for your Anchorage home, don't forget about how cold it gets during the winter! Some window treatments offer extra insulation for your windows to help keep your Anchorage home more comfortable and improve its energy efficiency. Our Anchorage window blinds company helps local customers choose window treatments all […]

Read More