The Local Source for Quality Blinds in Anchorage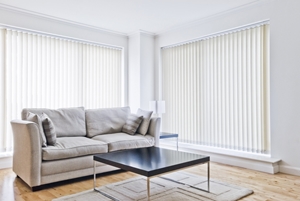 Looking for the best in local window blinds in Anchorage? Then you have come to the right place. Here at Winter Windows, we make the difference because we only work with custom-made window treatments.
There is no reason for you to settle for inferior, mass manufactured blinds in Anchorage when we can offer you quality and customization. We work with both residential and commercial clients and provide final results that cannot be surpassed. The important thing to keep in mind is that the window blinds that you choose will impact both the inside and outside of your home or business.
Window treatments can be seen from both approaches; they effect the interior design aesthetics and the exterior curb appeal. By working with established industry experts like the ones you'll find at our Anchorage window blind company, you can feel confident that you will get the input you need in order to make the right decision for your windows. Get in touch with us right now and let us help you make the best decision.
The Preferred Local Anchorage Blinds Specialists
Window blinds are something commonly found in both homes and commercial spaces, especially office buildings. There are plenty of reasons that these remain such a time-honored classic:
They are now available in a much wider variety of colors, materials and even prints.
They can dress up a room, when using bold looks, or take the role of background visuals.
While they may not offer quite the diversity in light control that shutters do, they are a close second. The ability to open, close or adjust the louvers for any type of desired lighting ability makes them stand out, when compared to alternative options like shades.
Having the ability to close them completely or direct the louvers in a certain way also still offers you total privacy.
Window blinds are also durable and fairly easy to clean and maintain.
If you really want to be able to make the best choice possible for your unique situation, call on Winter Windows for a complimentary estimate. We will come to your home and provide you with the information that you need and take measurements for customization.
The Best Window Blind Experts in Anchorage & Surrounding Areas
Winter Windows is a veteran owned and operated business that has been serving the fine locals of this area since 1983. Although the trends, materials and window treatments available have changed a great deal over the decades, we have always managed to stay ahead of the times. Now, we look forward to teaming up with you and providing you with the window blinds you want.
If you would like an estimate for standard blinds in Anchorage, please call Winter Windows at 907-376-1221 or complete our online request form.
Latest Articles
Enhancing Style and Functionality: Exploring the Benefits of Sliding Panels for Windows


When it comes to window coverings, sliding panels are an excellent option that offers both style and functionality. These versatile window treatments provide a contemporary and sleek look while offering a range of practical advantages. In this blog post, we will delve into the benefits of sliding panels, focusing on their versatility in design, light control […]

Read More
3 Insulating Window Treatment Solutions For Anchorage Winters


If you're looking for new window treatments for your Anchorage home, don't forget about how cold it gets during the winter! Some window treatments offer extra insulation for your windows to help keep your Anchorage home more comfortable and improve its energy efficiency. Our Anchorage window blinds company helps local customers choose window treatments all […]

Read More