Big Lake Shutters & Window Blinds Specialists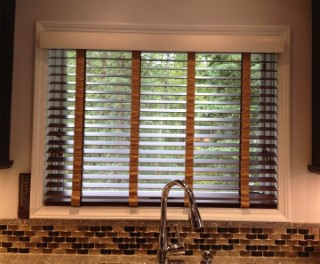 Trying to decide which Big Lake shutter company you want to work with doesn't have to be a confusing task. Since 1983, the obvious answer has been Winter Windows. We are a veteran owned and operated company, dedicated to providing service excellence for every job we take on. Your project begins with a free, in-home estimate during which time we can answer any questions you may have.
This includes learning more about the pros and cons of shutters in Big Lake, AK. A big part of the job is determining which type of window treatment is right for your individual needs. We work with both residential and commercial clients and have earned our flawless reputation as a local shutter company by always focusing on 100% customer satisfaction.
Shutters range in styles and materials; we offer traditional, polycore and plantation shutters. We can show you how each would look in your home so you can make a wise final choice. We look forward to working with you and providing you with the ideal window covering for you specific needs.
Window Blind Company in Big Lake
Trying to decide on possibly opting for blinds? Window blinds are a common choice for homes and offices in the Big Lake area. They can make the ideal subtle background or, with today's modern options, also come in a variety of exciting colors.
Some various types of blinds we carry include:
Vinyl – The tried and true classic, it doesn't get any easier than this. That also means nice neutral colors and an affordable price.
Aluminum – Another commonly used material, the options have changed a great deal over the years. While once only available in basic color schemes, you can now opt for anything from matte to metallic.
Mini Blinds – Same variety of materials in a slimmer style. This is the ideal choice for tight space, especially for use on doors.
While other so-called window treatment professionals are nothing more than glorified window blind salespeople, our team is comprised of true industry experts. From the consultation and design to installation and follow up service work, our Big Lake window blind company does it all. Don't get stuck settling for overstock someone tries to push on you when you can team up with our pros for quality service.
The Big Lake Experts to Turn to For Draperies Too
Another exciting option that you have is drapes or curtains; a popular choice for dramatic looks and enhanced energy-efficiency. In addition to draperies, we also can provide you with the drapery hardware you need, as well as alternatives to consider for sliding panels. Whatever window treatments you decide to go with for your Big Lake home, let Winter Windows provide the service for you.
If you are looking for a Big Lake shutter company that sells window treatments like shutters, shades, and blinds, please call Winter Windows at 907-376-1221 or complete our online request form.