The Professionals You Can Depend on for Eagle River Shutters & Window Blinds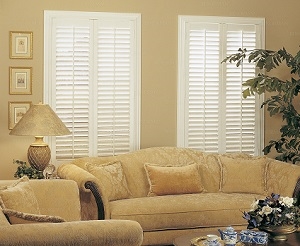 When you are in need of an Eagle River shutter company, how will you know which one to choose? Smart consumers know to look for a reputable, established company with an impeccable reputation. Which means that the obvious answer is Winter Windows.
With over 30 years of hands-on expertise, we have been providing service excellence and superior results since 1983. We are a veteran owned and operated shutter company and are committed to making sure we deliver 100% customer satisfaction, every time. There is no reason to settle for anything less than the best.
Shutters are one of many options that you have for window treatments in Eagle River, AK. They provide fantastic insulating abilities as well as optimal light control capabilities. In order to find out if this is the right choice for you, give our pros a call today.
Window Blind Company in Eagle River
Thinking that window blinds might be better suited for your needs? They make the perfect addition to any residential or commercial building. Some of the benefits of this type of window covering include:
They are relatively easy to maintain and repair. If you have a broken slat, or issues with the cords, that can easily be addressed. In fact, we offer cleaning and repairs for most window treatments and most brands.
There is a wide variety to choose from. You have materials like wood, aluminum and vinyl, as well as a plethora of colors. It is the ideal way to customize your look.
While you may not have as much light control as with shutters in , this is the second runner up in this division. You can have them opened, closed or partially opened plus adjust the slats.
The bottom line is that, for whatever type of window treatment you decide on, let us provide you with custom-made, high quality products. Too many other companies know little about the actual industry, their focus is on selling overstock of mass-produced blinds. What we do is entirely different because we are skilled in design and installation, for the best results around.
The Eagle River Experts to Turn to For Draperies Too
Drapes are all about appearance and dramatic effect, although they offer a lot when it comes to energy-efficiency too. This is a smart choice to make if you want to enhance the elegance and sophistication of your interior space.
We even specialize in the drapery hardware you will need to complete the look. For all of your window treatment services, call on Winter Windows for top notch results.
If you are looking for a Eagle River shutter company that sells window treatments like shutters, shades, and blinds, please call Winter Windows at 907-376-1221 or complete our online request form.