Looking for Window Blinds or Shutters in Willow, AK?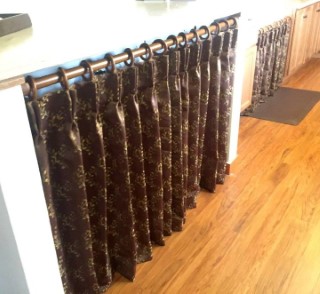 Making wise choices as a home or business owner is about doing research to find the best solution. That means even when you have to select the right Willow shutter company, you will be able to make the smartest decision. As the preferred service provider, our pros here at Winter Windows are ready, willing and beyond capable of providing you with the quality work you need.
Since 1983, we have been dedicated to excellence in the world of window treatments. We don't just aim to meet your expectations, our goal is to exceed them. So, for example, when it comes to window shutters in Willow, we first make it a point to educate you about the various options that you have.
Shutters are the most versatile when it comes to optimal light control; you can adjust the slats and louvers for different settings. The look is classic, especially when you choose plantation shutters, but can pair perfectly with a modern style. To find out more about the wide variety of choices that you have, call us right away and get your free, in-home estimate scheduled.
Window Blind Company in Willow
Another common choice home and business owners make is for window blinds in Willow, AK. This is a classic look although more simplistic. Of course, it all depends on what type of window blinds you are considering. Some of the common choices our window blind company can provide for you include:
Wood Blinds – Although the most costly, they are considered the most stunning, working well in any interior design aesthetics. They also offer the highest return on investment because they will add to the property value of your home.
Faux Wood Blinds – If you would love to have the look of wood blinds without spending the money, faux wood blinds are the right choice for you. While they may not offer as much ROI, they also require less care and maintenance.
Aluminum Blinds – While not as durable as faux wood blinds, they are among the most cost-effective options available. The best part is that aluminum blinds are now available in a wide array of exciting colors and finishes too.
The Willow Window Treatment Experts to Turn to For Motorization Too
If you are looking for convenience, motorization for your window treatments is a smart way to go. This will enable you to control your window coverings, simply, with the push of a button.
Winter Windows is all about helping consumers make choices that they will be able to live with, and love, for years to come. Our Willow window blind company can completely modernize your home, or keep it classic, it is all up to you.
If you are looking for a Willow shutter company that sells window treatments like shutters, shades, and blinds, please call Winter Windows at 907-376-1221 or complete our online request form.