Pleated Shades in Anchorage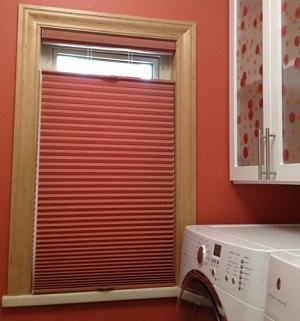 Although pleated shades and honeycomb shades often get confused with one another, they are not one and the same. While the look is similar, there is one major difference – the lack of the honeycomb effect. This is what creates air pockets that can help act as an insulating feature. If additional insulation is not a priority for you, or if you intend to use another layer of window coverings to add to it, then pleated shades in Anchorage could be your ideal match.
Your best bet is to partner with our experts here at Winter Windows to learn about the window shade options and choices that you have available to you. Since 1983, we have been the name that locals rely on for the best in quality products, design, consulting and shade installation.
At Winter Windows we take this field of work seriously and your total satisfaction is our number one priority. If you want to address your need for window treatments in the Anchorage area, and feel confident that you will love the final results, all you have to do is give us a call. Let us provide you with a free, in-home estimate and get you on the path to window covering perfection.
The Preferred Local Pleated Shades Specialists
What are some of the reasons that pleated shades in Anchorage have become so popular?
Pleated shades are equally as stunning as cellular shades. This creates a soft but sophisticated look that matches any interior design aesthetics.
Retain your privacy without making your interior dark. Some people prefer black out shades while some people prefer sheer curtains. In the middle you have pleated shades. They safeguard your privacy but keep things lighter.
If you are looking for a more budget-friendly alternative to honeycomb shades, pleated could be your ideal match. Get the same elegant look but with a more cost-effective option.
If you are concerned about the safety hazard that cords can present for children and pets, you will be glad to know there are ways around this. Opt for cordless or motorization and you eliminate the threat.
You cannot be expected to know everything there is to know about the world of window shades – that is our job. Our job as your local Anchorage window blind company is also to help ensure that you comprehend your choices and make one that will work best for you.
The Best Source for Pleated Shades in Anchorage & Surrounding Areas
Winter Windows is a veteran owned and operated business, which means that we invest everything into every project we do. We understand that this task can be overwhelming and our goal is to make it enjoyable for you. We can assist you in choosing the perfect pleated shades for your home or office.
If you would like an estimate for pleated shades in Anchorage, please call Winter Windows at 907-376-1221 or complete our online request form.
Latest Articles
3 Insulating Window Treatment Solutions For Anchorage Winters


If you're looking for new window treatments for your Anchorage home, don't forget about how cold it gets during the winter! Some window treatments offer extra insulation for your windows to help keep your Anchorage home more comfortable and improve its energy efficiency. Our Anchorage window blinds company helps local customers choose window treatments all […]

Read More
Reduce Energy Use and Cost with Plantation Shutters


When deciding what window covering suits the rooms in your home, you should consider the energy efficiency of each type to see how you can reduce your energy use. Windows account for up to 25% of your energy bill, but plantation shutters sold by your Anchorage shutter company can provide the energy savings you need […]

Read More