Roman Shades in Anchorage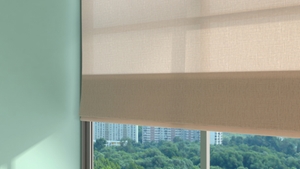 Few people realize the impact that their window treatments make on the look of their home, until they are trying to choose just the right ones. Take roman shades for instance; they create an entirely different look than what you would get with shutters, or even another type of shade like a roller shades. Creating your unique and distinct look is all about finding just the right details. Roman shades in Anchorage offer just that.
Of course the window coverings that you choose may also be about taking care of a specific need. Determine what that need is, even if it is just to add to the décor, and make choices based on that. Working with an established and reputable Anchorage window blind company, like Winter Windows, is the important first step to take.
With over 30 years of hands-on experience in the field, we know what it takes to provide our clients with top notch service and results. You are going to love the look that we put together for you, whether you opt for roman shades or something else entirely. Let us help you make sense of all of your options and then guide you towards making the best decision, for your unique situation.
Why Locals Prefer Roman Shades in Anchorage
Aside from knowing that roman shades can look dramatic and stunning, how much do you really know about this style of window covering?
Roman shades are constructed of fabric and stack up evenly when being opened. There are some styles that are more structured and some that drape more when opened. However, when closed, they all create a flat and smooth panel.
Quality window coverings, like roman shades, offer an important way to make your home more energy-efficient. This will help lower your monthly utility bills and also make your home more eco-friendly.
Additionally, this is a vital step in helping safeguard the interior of your house from harmful UV rays. These harsh rays can fade or damage your furnishings and flooring.
Quality shades in Anchorage will also increase the property value of your home. If you are going to invest in window treatments, make sure the quality is up to par so that you get a high rate of return on your initial investment.
The Roman Shade Experts in Anchorage & Surrounding Areas
In order to make the most of any type of window covering project you take on, call on the pros to get the job done. Here at Winter Windows, we are honored to be considered the local leading service provider for roman shades, and other types of window treatments. Give us a call right now to find out more about what we can do for you.
If you would like an estimate for roman shades in Anchorage, please call Winter Windows at 907-376-1221 or complete our online request form.
Latest Articles
Enhancing Style and Functionality: Exploring the Benefits of Sliding Panels for Windows


When it comes to window coverings, sliding panels are an excellent option that offers both style and functionality. These versatile window treatments provide a contemporary and sleek look while offering a range of practical advantages. In this blog post, we will delve into the benefits of sliding panels, focusing on their versatility in design, light control […]

Read More
3 Insulating Window Treatment Solutions For Anchorage Winters


If you're looking for new window treatments for your Anchorage home, don't forget about how cold it gets during the winter! Some window treatments offer extra insulation for your windows to help keep your Anchorage home more comfortable and improve its energy efficiency. Our Anchorage window blinds company helps local customers choose window treatments all […]

Read More