The Finest Selection of Window Shades in Anchorage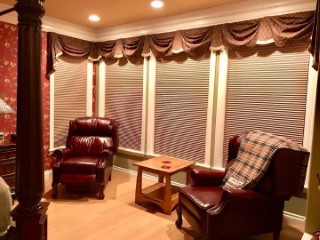 Another commonly implemented window covering system is the use of shades. Our window shades in Anchorage are available in a wide assortment of materials, colors and other various options.
Working with the professionals at Winter Windows is the best way to gain a clearer understanding of your choices and then making the best selection. We can meet with you for a free in-home estimate and show you the options you have, in your own residential or commercial environment. Until then, here is some information that can help you get a general idea of the choices you have for window shades in Anchorage from Winter Windows.
If you would like an estimate for window shades in Anchorage or nearby, please call 907-376-1221 or complete our online request form.
Latest Articles
Enhancing Style and Functionality: Exploring the Benefits of Sliding Panels for Windows


When it comes to window coverings, sliding panels are an excellent option that offers both style and functionality. These versatile window treatments provide a contemporary and sleek look while offering a range of practical advantages. In this blog post, we will delve into the benefits of sliding panels, focusing on their versatility in design, light control […]

Read More
3 Insulating Window Treatment Solutions For Anchorage Winters


If you're looking for new window treatments for your Anchorage home, don't forget about how cold it gets during the winter! Some window treatments offer extra insulation for your windows to help keep your Anchorage home more comfortable and improve its energy efficiency. Our Anchorage window blinds company helps local customers choose window treatments all […]

Read More