Offering a Large Selection of Quality Shades in Anchorage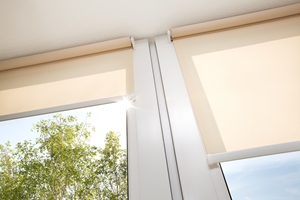 Finding the information that you need about window shades in Anchorage can be a challenge. The terms blinds and shades often get used interchangeably so window shades get very little recognition for standing out on their own. Here at Winter Windows, we truly believe that each type of window treatment should get its own spotlight.
There are several types of shades, each providing their own unique set of benefits. So before trying to make a decision about the window coverings that you want, make it a point to familiarize yourself with all the options that you have. Your window dressings are supposed to be something that you live with for years to come, so choose wisely.
Another important factor to keep in mind is that your window coverings are visible from both the inside and the outside. That means they impact both the interior visual aesthetics and the exterior curb appeal. So make it a point to work with a reputable industry expert who can assist you in making the best choices possible.
Benefits of Shades vs. Other Window Treatments
The type of benefits that you can expect, depend on the type of window shades in Anchorage that you opt for. However, some general advantages that any and all shades can deliver include:
The ability to help protect the interior of your home from harsh UV rays. While sunlight can be a wonderful thing to have filling your home, you certainly don't want it damaging your flooring and furniture.
Any quality window treatment offers the added bonus of improved energy efficiency. This means lower utility bills and a more eco-friendly home.
Of course, it is also all about the visual appeal. You can choose shades that really steal the show and become the focal point. On the other hand, you can also opt for selections that will simply be a suitable backdrop in neutral tones.
High quality, custom-made and professionally installed shades will also add to the property value of your home. Even if you are not planning on listing your home for sale any time soon, it is good to maximize the worth.
Want to find out more? All you have to do is give our Anchorage window blind company a call and set up your free in-home estimate consultation.
The Preferred Choice for Shades in Anchorage & Surrounding Areas
Since 1983, Winter Windows has been the premier choice for window coverings for both local home and business owners. We take this line of work seriously which is obvious from the high rate of repeat and referral business we get. Give us a call today to find out more about your shades or other options for window blinds.
Photos of Our Shades in Anchorage
If you would like an estimate for shades in Anchorage, please call Winter Windows at 907-376-1221 or complete our online request form.
Latest Articles
Enhancing Style and Functionality: Exploring the Benefits of Sliding Panels for Windows


When it comes to window coverings, sliding panels are an excellent option that offers both style and functionality. These versatile window treatments provide a contemporary and sleek look while offering a range of practical advantages. In this blog post, we will delve into the benefits of sliding panels, focusing on their versatility in design, light control […]

Read More
3 Insulating Window Treatment Solutions For Anchorage Winters


If you're looking for new window treatments for your Anchorage home, don't forget about how cold it gets during the winter! Some window treatments offer extra insulation for your windows to help keep your Anchorage home more comfortable and improve its energy efficiency. Our Anchorage window blinds company helps local customers choose window treatments all […]

Read More