Fairbanks Shutters & Window Blinds Specialists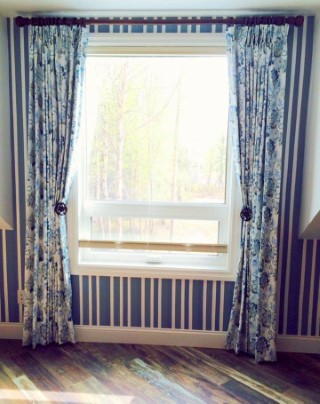 When you find yourself in need of a Fairbanks shutters and window blinds specialist, will you know who to call on? Don't worry, the average person wouldn't know. That is, until after they meet with our Shutter Company pros here at Winter Windows and realize what a difference true quality makes. For well over three decades now we have been the local leading service provider, for all things related to window treatments. We take great pride in the work that we do and in our ability to provide each client that we work with 100% total satisfaction. So don't settle for inferior service or results by working with anyone other than our crew.
You will quickly come to realize what makes us the number one choice for window coverings. We are not just here to be aggressive salespeople, we genuinely care about helping you select just the right window treatments. Once you have, we will also take care of your installation and any other service work that you need.
Window Blind Company in Fairbanks
With so many options to choose from, for your window treatments, will blinds be right for you? Some of the benefits you can take advantage of include:
For anyone concerned about privacy, window blinds are the perfect choice. When it comes to both light control and privacy, blinds are second only to shutters. Enjoy optimal privacy and light control with your stylish new blinds.
There are quite an assortment of colors, styles and materials to choose from, as well. You can have a whole new look for each room, or keep the same uniform style throughout your house. That is up to you, but it is good to know you have options.
As far as maintenance goes, it could not be much simpler. Simply wipe them down for cleaning. Other than that, if your blinds are treated with care, you are not likely to have to do much.
The bottom line is that window blinds are a great choice to go with and we are able to help you better understand the reasons you will love them.
The Fairbanks Experts to Turn to for Draperies Too
We can also provide you with the draperies you may need, too. With so many choices in fabrics, colors, patterns and styles, it can feel overwhelming trying to make sense of it all. Which is why it is so important to have a professional on your side. Winter Windows will be there to help you through the window treatment process, every step of the way.
If you are looking for a Fairbanks shutter company that sells window treatments like shutters, shades, and blinds, please call Winter Windows at 907-376-1221 or complete our online request form.