Trusted Window Blinds & Shutter Company In Kenai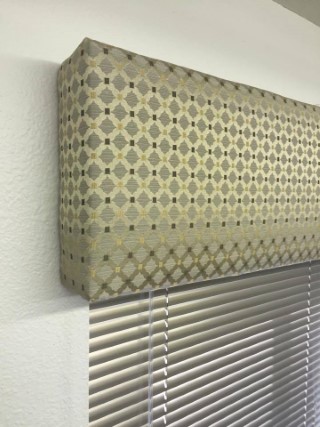 When you are looking for a Kenai shutter company you can trust to give you the highest quality services and exceptional results, there is only one name that local home and business owners trust, and that name is Winter Windows. For over three decades now, Winter Windows has been the team of professional blinds and shutters company to call on when you are looking for top quality window treatment options for your home, and for plenty of excellent reasons.
As a veteran owned and operated company, we take our line of work seriously, and never compromise speed for the sake of quality, which shows in the exceptional customer rating and outstanding reputation for quality we have built for ourselves over the years. Our seasoned crew of industry experts are all standing by and ready to take on your unique service needs. Whether you are looking for shutters, or you would like to explore some of the other window treatment options available to you, our team of experts can offer professional advice and guidance to help you arrive at the perfect solution for your home or business.
When it comes to the window treatment options for your home, there is no reason to settle for less than the absolute best. The products and workmanship that you invest into your home or business now can wind up paying itself back in additional value over time, so make sure you are investing wisely. Our top goal is to always provide you with superior quality results, not matter how big or small the job may be, that will last you and your family now and for years to come. Give us a call today and let us show you all of the amazing window treatment options available to you.
Window Blind Services In Kenai
Sometimes, when you are trying to find the perfect window treatment option for your home, it can feel like a daunting task, even if you have a team of experts to call upon when you have questions. Here at Winter Windows, we will do everything we can to make sure that you get the service and advice you need to make the right decisions for your home. If you are considering blinds for your Kenai home, some things to keep in mind include:
Blinds are a great choice for light control, even though they are slightly less versatile when compared to shutters. You will still have the ability to open, close, and adjust the slats however you like.
Window Blinds can provide an extra layer of insulation to your home, helping you save on your monthly energy bills and to better regulate the temperature inside your home.
There are a whole host of other reasons why blinds might be the best option for your home, as this is not an expansive list, so give us a call today with any questions you may have.
Kenai Drapery Experts
It is almost an undisputed fact that draperies are the most dramatic of all window treatment options available today. Between all of the different colors and styles available to you, you simply can't go wrong with this particular window treatment option.
If you are looking for a professional Kenai shutter company that specializes in shutters, shades, and blinds give us a call today at 907-376-1221 or fill out our online request form.