Soldotna Window Blinds & Shutter Experts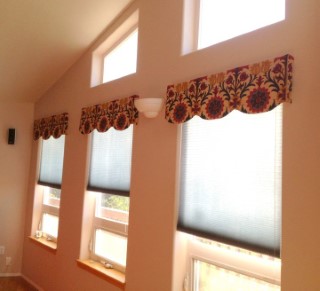 Making wise choices as a home or business owners begins with knowing who to call for all of your home or business issues or needs. That even extends to making sure you have the name of a top quality window blinds and shutters company you can turn to when you are looking for effective window treatment options for your home or business. Here at Winter Windows, our team of professional Soldotna window shutter specialists are some of the most trusted in the area. As a preferred service provider for the local area, our team of experts are willing to go above and beyond to make sure that you receive the high quality work you need and deserve.
Since 1983, we have been absolutely dedicated to demonstrating our excellent service in the arena of professional window treatment solutions. We are never satisfied with just meeting your expectations, our goal is always to blow them out of the water. So, when it comes to your window shutter and blinds needs here in Soldotna, we make it a point to educate you on all of the different options available to you first, and then help you find the option most perfectly suited to your particular tastes and desires.
One of the most popular of those options are high quality shutters. Shutters offer you unmatched light control, as you can adjust the slats and louvers for a multitude of different settings. Shutters also provide you with a timeless look, especially when you choose plantation shutters, but can also pair up perfectly with most modern styles. If you would like more information about the wide variety of shutter options available to you, give our team of experts a call today.
Window Blind Services In Soldotna
Aside from shutters, window blinds are another extremely popular option in window treatment solutions among home and business owners alike. Like shutters, these are still a classic look, but a bit more simplified than shutters. That being said, there are a wide variety of different blind options available to you in terms of color, material, and style, so the chances are high that you can find exactly what you're looking for. Some of the more popular types include:
Wood Blinds- Although these are a bit more costly, they are easily considered the most stunning, and can even add to the property value of your home. They come in a wide array of different wood types, finishes, and stains, so you can get the exact style you are looking for.
Faux Wood Blinds- If you love the look of wood, but don't want to pay the price for it, these might be the right choice for you. While they don't add as much to your property value, they do require less maintenance than real wood while still providing the look.
Aluminum Blinds- While these aren't as durable as faux wood, they are definitely one of the most cost effective options out there. They also come in a variety of different colors and finishes, making them extremely versatile.
Window Treatment Motorization In Soldotna
If you are looking for convenience, motorizing your blinds, shutters, or shades might be the perfect option for you. This will enable you to control the light entering your home with a single button.
If you are looking for a Soldotna shutter company that specializes in shutter, shades, and blinds, give us a call today at 907-376-1221 or fill out our online request form.