Your Sutton Window Blinds & Shutters Experts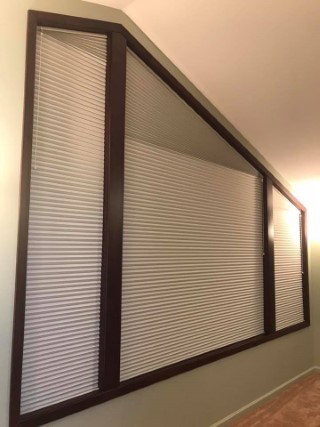 Every detail of your home matters, which is why it is so important to choose the best Sutton shutter company for your window treatments. Winter Windows has become synonymous with exceptional workmanship and superior customer care. As a veteran owned and operated Sutton shutter company, our dedication to excellence comes as no surprise to our customer base.
Yet we know that not everyone is already familiar with who we are and what we do. Established in 1983, we have been helping customers make essential choices about window shutters, and other window coverings, since the very beginning. While the "competition" is really just salespeople pretending to be skilled industry experts, we live up to our title.
Our shutter company offers the finest in consultation, design and installation work for all types of window treatments. This is what sets us apart from the rest. If you are ready to get started with your draperies, shades, window blinds, or shutters in Sutton, AK, just give us a call today.
Window Blind Company in Sutton
Window blinds can be the perfect solution to your window treatment needs. With this style of window covering it is all about the material that makes all of the difference. Some options that you have to select from for window blinds in Sutton, AK include:
Vinyl blinds are the most classic and most affordable. You will commonly find them in both residential homes and business offices, but they can be used in a number of places. Because they are resistant to heat and moisture, they pair perfectly for rooms that tend to be humid, like bathrooms and kitchens.
Wood blinds are not a choice that can be used in humid spaces but they are still a wise investment. Not only does real, natural wood look stunning, this increases the property value of your home.
If you want the look of wood but in an alternative choice that will work with humid spaces, faux wood is the right choice for you. While it doesn't have the same high return on investment rate of real wood, it is a much more budget-friendly selection for the upfront cost.
This is just a sample of some of what you can expect to find from our Sutton window blind company, but let us tell you more about all the options that you have.
The Sutton Window Treatment Experts to Turn to For Motorization Too
Modernize your home with motorization for your window treatments. Let us provide you with quality service and results that will not only improve your home, it will enhance your day to day life. Winter Windows is the right team to help you get the work done that you need for all your window treatment options, including cleaning and repairs.
If you are looking for a Sutton shutter company that sells window treatments like shutters, shades, and blinds, please call Winter Windows at 907-376-1221 or complete our online request form.