3 Excellent Reasons To Utilize Woven Wood Shades In Your Home
---
---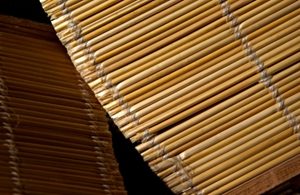 When you are in the market for new shades for your home, it is quite easy to start feeling overwhelmed at the sheer amount of different options there are out there for you to choose from. While any and all of those options would likely be a wonderful addition to your home, there is one option out there that tends to stand out above the rest, and if you haven't already considered it, now might be the time to start. Of course, we are talking about woven wood shades. Woven wood shades can be a n excellent addition to your home, no matter what kind of interior design you have, or what kind of design you are looking to create, and the best part of it is that woven wood shades can be used in just about any room of the house. Woven wood shades generally consist of natural woods, like bamboo or reeds that have been woven together to create a type of shade that helps you filter out harmful UV rays in order to keep your home cool, glare-free, and can even help to preserve the colors of your home's decorations and furnishings from fading. Woven wood shades come in a wide variety of different styles, designs, and wood types, so no matter what kind of windows you are looking to cover, you can rest assured that the perfect option is right there waiting to be found. If you are still on the fence as to whether woven wood shades are the right investment for your home's windows, take the time to read on through this short article our team of professionals have put together that highlight just a few of the more notable reasons that woven wood shades could be just the option you've been searching for.
Texture & Warmth
When you are looking for a window treatment option that is sure to bring a level of warmth and elegance to the interior of your home, there are few options that can accomplish this goal to the same degree that natural wood can. If natural wood blinds or shutters, aren't exactly what you were aiming for, woven wood shades could be the perfect compromise. Woven wood shades can go with just about any kind of decor there is out there, no matter if you favor a more modern look in your home, or you have something a bit more traditional in mind. Woven wood shades are remarkably versatile, and can give you that flexible design element that you need to tie your look together.
Light & Brightness
If you have larger windows in your home, or doors that have large glass panes in them, you likely understand very well just how beautiful your home can be with all of that natural light. Unfortunately, with all of that natural light tends to come a great deal of glare and an uncomfortable amount of heat build up. In addition to the discomfort they can cause you, large windows can also present you with a number of privacy issues. Even with large windows, however, there are woven wood shades that are designed to cover them, and when you put them in place, they can help you a great deal with filtering out most of the harmful UV rays that come into your home and cause all of that excess heat and fade your furnishings. In addition, with new woven wood shades, you will no longer have to worry about privacy, as all you have to do is let them down.
Indoor & Outdoor Utility
While we have gone over just what makes woven wood shades a wonderful addition to the interior of your home, you might be surprised to find out that they can be an excellent outdoor options as well. Woven wood shades can be that perfect touch to help you transform your home's screened in porch area and make the space a more comfortable and enjoyable area for you and your family to share. Woven wood shades will still allow you to get that natural light to keep the space bright, but they can be let down to help you make the area a more comfortable space whenever the sun starts to make the area more uncomfortable. Call Winter Windows for more information today!
If you are looking for shutters, window blinds, or shades, give our Anchorage shutter company a call today at 907-376-1221 or fill out our online request form.